The 4 Best Bakeries in Kansas City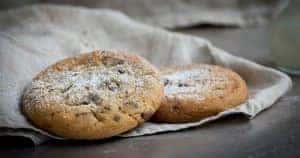 Everyone loves a good bakery. Whether you're after some cookies fresh from the oven, a light scone, a slice of homemade pie, or just a cup of coffee and a good conversation, it's hard to beat the comfortable atmosphere of a local confectionary or bake shop. We've put together this short list of some of our Kansas City favorites.
Meshuggah Bagels
This quirky bakery gets its name from the Yiddish word for "crazy," and you'll go crazy indeed for the super-dense bagels on the menu. Combining Old World baking craft with New York sensibilities, this Kansas City eatery creates bagels with a uniquely moist, yeasty center wrapped in a crusty outer shell. They're available in plain, everything, poppy seed, sesame seed, onion, garlic, and more varieties.
But the real highlight might just be the schmears, which are the bakery's homemade cream cheeses. Rosemary and garlic, jalapeno, dirty martini, German chocolate, and pumpkin pie are just some of the flavors of schmear on the menu.
Mud Pie Vegan Bakery and Coffeehouse
Try something unique at this vegan café on West 39th Street. Customers return again and again to sample the zucchini bread, mocha bundt cake, and Mexican-spiced brownies. Any of these baked delicacies can be paired with coffee, of course. And instead of dairy cream, you can have your beverage of choice flavored with almond or cashew milk.
The ambience at Mud Pie is especially remarkable, as it was previously an old home and has retained a certain cozy and welcoming atmosphere. The bakery has become something of a local gathering place, with occasional concerts on the patio and lots of friendly staff.
Insomnia Cookies
This bakery has what's probably the best cookie selection in Kansas City. Choose from chocolate chunk, oatmeal raisin, white chocolate macadamia, or snickerdoodle traditional cookies. But don't stop there. Deluxe cookies such as triple chocolate chunk, s'mores, and chocolate peanut butter cup up the ante by packing more decadent flavor into every bite.
And if you're feeling adventurous, consider sampling the unique ways that the bakery combines cookies with ice cream. You can have a cookie sandwich (two cookies with ice cream in between) or a cookie à la mode garnished with your choice of crushed candies.
Heirloom Bakery and Hearth
The very name of this popular bakery conjures up images of warmth and good cheer. But did you know that it was converted from a defunct gas station? The interior is now decorated with wood paneling and chalkboard-style menus for a unique and upbeat atmosphere. You're sure to enjoy a biscuit for breakfast or a sandwich or salad for lunch when you dine inside.
Of course, the baked goods are the real highlight here. Vegan, vegetarian, and gluten-free options are also available, so everyone can spoil themselves with a selection from the bakery's mouth-watering menu.
Finding the perfect homemade brownie and the cup of coffee it was destined to accompany is no small achievement. Start at any one of these local bakeries and then head out to enjoy one of our favorite K.C.  or Independence activities.
Image via Pixabay