4 Cost-Saving Tips for a Road Trip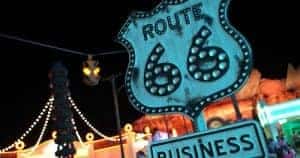 We all need a getaway from time to time. When wanderlust woos you with the promise of the open road and new adventures, it's easy to overspend if you don't plan for your road trip. The following cost-saving tips will help you save money while you get your kicks.
Make a Budget and List Your Priorities
Everyone has different priorities for having fun, so making a list of what you must have and what you can do without is a great start to saving money on your road trip. Do you prefer to eat your way across America at the finest restaurants, skip the tourist traps, and just drive? Or would you rather stay in nice hotels with maximum comfort? How much driving will you do? Find out what you can live without and start cutting your costs there.
Save Money on Gas
If you're planning a family road trip, a large vehicle is a must. But there is no need to take that tricked-out SUV on a 1000-mile road trip if it's just you and your partner. Choose a car that gets the best gas mileage and take that one. On longer road trips, you can save hundreds of dollars by driving a fuel sipper and not a gas guzzler.
Driving the speed limit saves fuel. Resist the temptation to speed down the open desert highway just because there are no cops. Driving fast sucks gas. And if you do get a ticket, there goes all the money you've saved on the trip. Turn off the AC on hills or in tolerable weather. You'll save dozens of dollars per day on gas.
Economy Eats
Are you a foodie? Eating three meals per day in restaurants can really add up, especially if you are traveling with a family of four. Plan in advance and choose only the best eats the road has to offer. Find a happy medium by stocking up on healthy snacks for the trip and save your appetite for only the unique restaurants along your way. Avoid fast food. It is neither cheap nor healthy.
Get only gas at gas stations. Don't fall into their snack traps. Sure, munching a snack is great while barreling down the highway, but with careful planning, you could buy the giant-sized, economy packs of snacks on sale at your local supermarket before you go. Stuff an ice chest with sodas and juices to save big, and buy new ice cheaply on the road. Or grab some at your hotel.
Sleep Cheap
Do you need a four-star hotel, or can you camp under the stars? Check online for hundreds of free campsites. You could save a bundle on food and accommodations with a tent, an air mattress, and a camping stove. Or mix a few nights of roughing it with a few nights at a cozy hotel. For longer stays, consider booking an apartment on airbnb.com. Be sure to check the fine print for hidden costs such as cleaning fees or administrative costs.
By following a basic budget and carefully planning your trip in advance, you'll save plenty of money for the pleasant surprises that pop up along your road trip.
Get Road Trip Ready at Cable Dahmer Kia of Lee's Summit
Making sure your vehicle gets regular maintenance will also prevent costly breakdowns on the road. Contact us at Cable Dahmer Kia of Lee's Summit for other trip tips or to get your vehicle ready for the road.
Image via Flickr by Sam Howzit