4 Fun Fall Activities Near Lee's Summit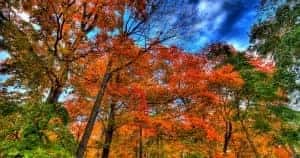 Lee's Summit offers a variety of events all year round. During the fall season, there are several festivals celebrating everything from food to music and culture. Whether you enjoy the outdoors or you prefer to stay inside, there is something for everyone. Here are some fun fall activities near Lee's Summit.
The 42nd Annual Missouri Town 1855 Fall Festival
The Missouri Town 1855 Fall Festival is a popular fall event each year, and a family tradition for many. Head to Missouri Town 1855 on E. Park Road to celebrate how life was in 1855. There is a full-service food court with traditional dishes served back in 1855, along with hay wagon rides. You can watch the skilled crafters as the create one-of-a-kind treasures, including harvesting sorghum and then boiling it to make syrup. Enjoy hot cider as you sit around a wood fire, or take part in the games, dancing, and crafts.
The festival takes place on October 7 from 10 a.m. until 5 p.m., and admission is $7 for adults and $4 for kids and seniors.
The Saint Luke's East 2017 Boo Ball
Spend the evening at the Saint Luke's Boo Ball and have some fun while raising money for a good cause. This Halloween-inspired event will benefit an expansion project for the surgical services at Saint Luke's East Hospital. The Boo Ball will take place under the Big Top and will include food, entertainment, and cocktails. Dress up in your best circus attire before heading to the Ball, and you could win an award for your costume. Contribute at the Bronze Level and head to the Center Ring VIP Hour for some fun and a sneak preview before the big event.
The Boo Ball takes place on October 14 from 6:30 p.m. to 11 p.m. at the Pavilion at John Knox Village.
The 2017 Haunted & Historic Spaces Tour
Take a tour of Lee's Summit spookiest places on the Haunted & Historic Spaces Tour. Start off with a wine reception at the Todd George Home and then board the bus to see the sites. Jason Offutt, a paranormal expert, will join the tour with information and ghost stories involving the places you'll see. The tour includes a stop at the Lee's Summit Historical Cemetery, and it ends at Lee's Summit Historical Society. This event takes place on October 15 with four different tours starting at 6:30 p.m. and ending at 11:15 p.m.
GLOW Jack-o'-Lantern Festival
Come see all the beautiful jack-o'-lanterns, enjoy a hayride, and listen to live music at the GLOW: Jack-o-Lantern Festival at Powell Gardens in Kingsville. This family-friendly event includes a walk through the Gardens of Myth and an exhibit featuring mythological creatures in the Heartland Harvest Garden. The event takes place on October 21 from 4 p.m. to 8 p.m. and admission is $12 for adults and $5 for kids.
Enjoy the fall season at one of these fall events in and around Lee's Summit. Both kids and adults can enjoy the festivities, no matter which events you choose.
Image via Flickr by paul bica