Why Basic Vehicle Maintenance is Important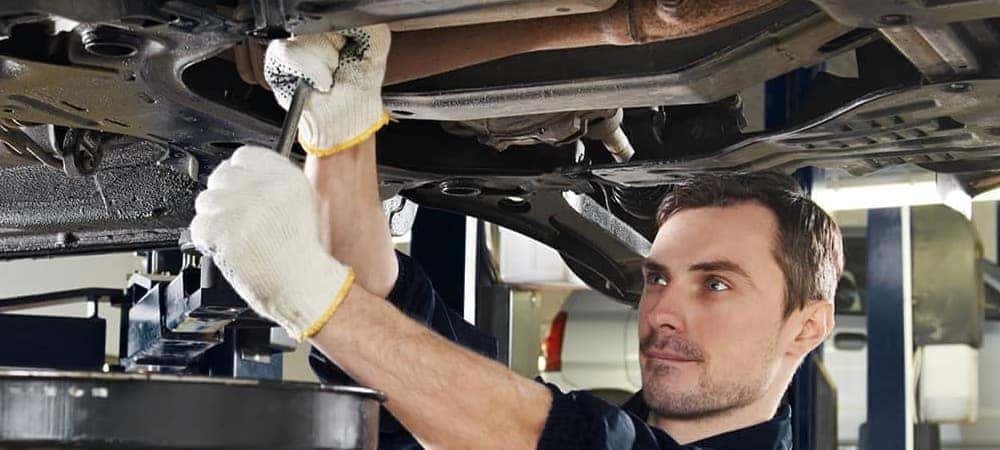 Properly maintaining your Kia is key to keep it running smoothly on the roads of Kansas City for years to come. Staying on top of basics like oil changes tire rotations can pay off in the long run by extending the life of your vehicle and preventing a more costly repair. Review our guide to basic maintenance procedures to find out what your vehicle needs to perform its best.
Follow Your Maintenance Schedule
Each vehicle will have its own recommended maintenance schedule set forth by the manufacturer. This can be generally be found in the owner's manual, or you can speak with one of our technicians if you have questions.
Basic Maintenance to Remember
Whether you prefer to schedule service or love to work on your vehicle yourself, remember to take care of basic vehicle service needs. Keeping an eye on these, and replacing the parts when necessary, will easily increase the lifespan of your vehicle:
Checking brakes and rotors
Testing lights
Replacing cabin and air filters
Keeping adequate fuel levels
Reviewing tire tread depth and tire pressure
Topping off fluids
Checking belts and hoses
Benefits to Routine Maintenance
Following up with your vehicle's maintenance schedule means that you will avoid problems in the future and gain the following benefits:
Keep Your Warranty: If your car breaks down or is damaged from neglect, odds are your warranty will become void, setting yourself up for most costs in the future
Safety: Needless to say, keeping up with basic maintenance means your vehicle will be less prone to problems. This means one less thing to worry about on your way to Raytown.
Better Reliability: Increase the reliability of your Kia and avoid the stress of trouble on the road by completing regular maintenance.
Save Money: Small problems turn into big problems. Avoiding basic maintenance can cause major problems in the future, causing more costs on your end.
Get All Your Service Needs at Cable Dahmer Kia of Lee's Summit
Our certified technicians are here to help you with any service needs that you have, whether it's routine maintenance or dealing with a dashboard light issue. If you have any questions, feel free to contact us today or schedule a service appointment!