The Best Indian Food in Lee's Summit, MO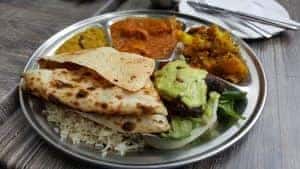 Residents of Lee's Summit can enjoy a number of cuisines from a variety of different cultures, including several restaurants serving food from the Indian subcontinent. Take a look at a few of our favorite Indian restaurants in the area here.
Indian Mix Grill
Just 15 minutes from Lee's Summit, Indian Mix Grill offers an impressive menu of authentic Indian dishes for your enjoyment. Complementing your dish of choice with a selection from the restaurant's comprehensive array of naan (Indian bread) is highly recommended. The restaurant is family-owned and specializes in Punjabi cuisine, which emphasizes the incorporation of tandoori cooking and the inclusion of basmati rice. Customers on a budget can take advantage of the establishment's lunch buffet, which features its most popular dishes at a reduced price.
If you're looking to feed a crowd, try one of the family dinners. They offer several course meat and veggie options for either two or four people.
Chai Shai
This well-reviewed Indian restaurant is just under half an hour from the center of Lee's Summit, and it is especially renowned for its comfortable and welcoming atmosphere. This restaurant cultivates a social environment by offering street-food style dishes in a fun setting. Seating is available both indoors and outdoors, and the restaurant specializes in providing both Indian and Pakistani dishes to its customers. Chai Sai represents a fashionable and delicious option for customers looking for a way to experience the unique food from this region of the world.
In particular, consider ordering some pakora fritters to start, one of the chicken, lamb, or veggie dishes for your main meal, and a pink chai tea to drink.
Taj Palace
While Taj Palace is actually located in Kansas City, it's a great choice if you're looking to experience some local Indian flavor. Many Indian eateries focus on cuisine from the north of the country, but Taj Palace specializes in delicacies from Mumbai and its surroundings in southern India. Taj Palace also features recipes based on Mughal cuisine, which is a style heavily influenced by Central Asian cooking. Customers consistently praise the lunch buffet, which includes a mango lassi and chai tea. Prices are affordable, with most dishes falling under $10 per plate.
India Palace
Located in Overland Park, India Palace is easily accessible from Lee's Summit and is an excellent option for finding local Indian cuisine. One distinguishing feature is that the restaurant serves both vegetarian and chicken-based samosas, which are not always easy to find. Reviewers have noted that the restaurant's dishes trend toward a high level of spiciness, so adventurous eaters are sure to find something to challenge their capacity to handle the heat for which Indian food is known.
The options compiled here represent just a sampling of the Indian restaurants available in our area. As Lee's Summit's restaurant scene continues to evolve, we fully expect to see more and more popular restaurants emerge.
Image via Pixabay