The Best Places to Grab a Sandwich in Lee's Summit, MO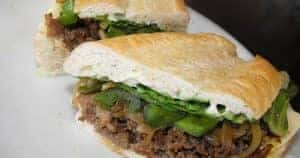 Are you looking for a new car? Finding the perfect match is a process that shouldn't be rushed, and the experts at Cable Dahmer Kia have such a big selection of cars that you'll have no problem making a day out of it. But don't let yourself get overwhelmed; taking a break from going on test drives and comparing features will help you get perspective on your upcoming purchase. So why not go out to eat? Here is a selection of great places in Lee's Summit, Missouri, to grab a sandwich.
Third Street Social
This relatively new eatery is already proving to be popular with the Lee's Summit locals. Generous portions, creative side dishes, and delicious main courses all ensure that the restaurant is usually a full house. Patrons can look forward to walleye, pastrami, truffled grilled cheese, club, and even prime rib sandwiches. Fried chicken, seafood catch of the day, and chicken pot pies add variety to the menu. Add a side, such as crispy Brussels sprouts or stuffed mushrooms, and you'll have a meal to remember.
The restaurant also features an impressive array of beers on tap, so you'll have no trouble finding the perfect complement to your sandwich. This also contributes to the "social" element of Third Street Social, as the establishment cultivates a lively and fun atmosphere for its customers.
McAlister's Deli
This quaint little sandwich shop offers a variety of meals and cold drinks, but is also known for its rotating soup options. One popular type is a spicy chicken tortilla soup served with a side of baked potato smothered in ground beef and cheese. If you're in the mood for a sandwich, you'll be pleasantly surprised by the deli's generous serving sizes.
Chicken salad sandwiches, southwest chicken griller sandwiches, and orange cranberry club sandwiches will catch your eye and please your palate. Repeat customers emphasize that all visitors should make sure to sample the deli's specially made iced tea.
PepperJax Grill
From its unorthodox name to a colorful presentation of food, you're in for a feast for your eyes and your stomach when you visit PepperJax grill. This restaurant specializes in burritos, nachos, and spicy salads, but it's not all about Mexican food. The grill also serves up a Philly cheesesteak sandwich that is about as authentic as you're likely to find in the state of Missouri. This popular sandwich is known for its enormous size and delicious flavor. You can also customize it according to your own tastes. The restaurant also serves tempting sides like loaded French fries.
When you've had your fill and are ready to get back into the nitty-gritty of figuring out which make and model will best suit your needs, head back to Cable Dahmer Kia. The knowledgeable Kia experts there will be happy to pick up where you left off. They are standing by to help you find a vehicle that matches not only your budget, but also your lifestyle and performance needs.
Image via Flickr by Holly Leighanne.