Can You Lease a Used Car?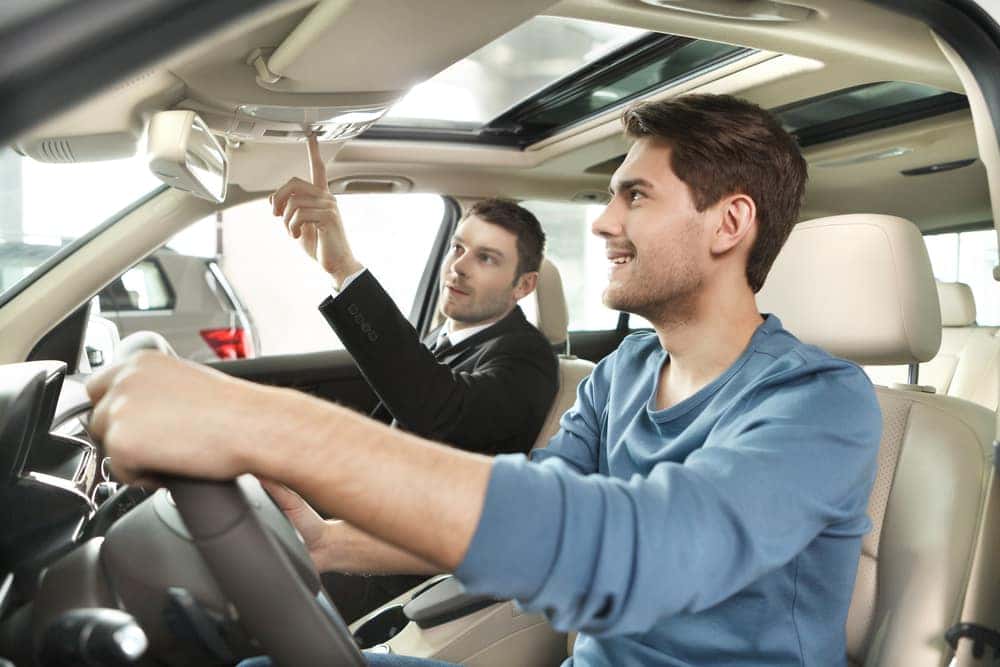 When many customers settle on their next vehicle, they are more than likely agreeing to a lease on a new model. However, some dealerships do offer programs where you can lease a used car instead. This is surely a much more uncommon practice, but these vehicles may typically be a part of a certified pre-owned program for brands like Ford, Buick, Chevrolet, Cadillac, and GMC. And, not mention there are some great advantages to leasing a used vehicle. Be sure to contact us to learn more about leasing a used vehicle around Kansas City.
Used Car Leasing Facts
Independence customers that lease a used car will notice already that they have much more freedom with their lease along with a much lower monthly payment compared to what they would pay if leasing a new car. Here are some important things to keep in mind when on the market for a used vehicle lease:
Which Used Cars Can Be Leased? – The majority of used car leases are offered for certified pre-owned vehicles, and although used lease prices may not be advertised, be sure to contact the dealer to see if it's available.
Used vs. New Car Lease – Despite a lower monthly payment for a used vehicle lease, drivers are still required to return the vehicle when the lease is up and meet the set mile limits.
Can I Buy a Used Car After I Lease? – Once your new car lease is up, you may be able to purchase it, offering you a lower residual value than performing a lease buyout on a newer model.
Insurance for a Leased Used Car – Insurance costs for used vehicle leases may be determined by the car's value and you can also pay less each month on insurance with a CPO lease.
Warranties on Used Car Leases – Since maintenance costs certified pre-owned cars can be much higher, and extended warranty is commonly included to cover the essential components of your vehicle.
Learn More About Leasing a Used Vehicle
If you have any questions about leasing a used vehicle near you, feel free to contact us to speak with a member of our dedicated finance team. You can also learn more about how you can sell your used car as well as learn about the Kia maintenance schedule, which SUVs are the best to drive in snow, how often to change your oil, and the benefits of a used Kia. And, be sure to check out our inventory of used and certified pre-owned vehicles to find what you're looking for or take advantage of our great lease deals. We're located just a short trip from Raytown, so stop by today.
<div class="well"><h2>Learn More at Cable Dahmer Kia of Lee's Summit</h2>
The 2020 Kia Optima sedan has six trim levels for Kansas City drivers to consider. With a low fuel economy and inclusive features on the base model, the Kia Optima is an excellent option for drivers who want the latest features on a budget. Each trim level comes equipped with a powerful engine, producing a maximum…

The 2020 Kia Sorento safety rating has an overall score of "good" by the IIHS and NHTSA in head-on, side, and rear collisions. Armed with a plethora of safety features and a durable exterior, the Kia Sorento has undergone multiple crash tests to ensure your family's safety on the streets of Kansas City. All our new…

There's a little something for everyone when it comes to 2020 Kia Optima colors. Some Lee's Summit drivers like bold colors, while others like a more classic appearance. Take an in-depth look at the Kia Optima paint colors and interior trimmings here, and then, head into Cable Dahmer Kia of Lee's Summit to explore the Kia Optima colors in person. When…
</div>