Buying New vs. Buying Used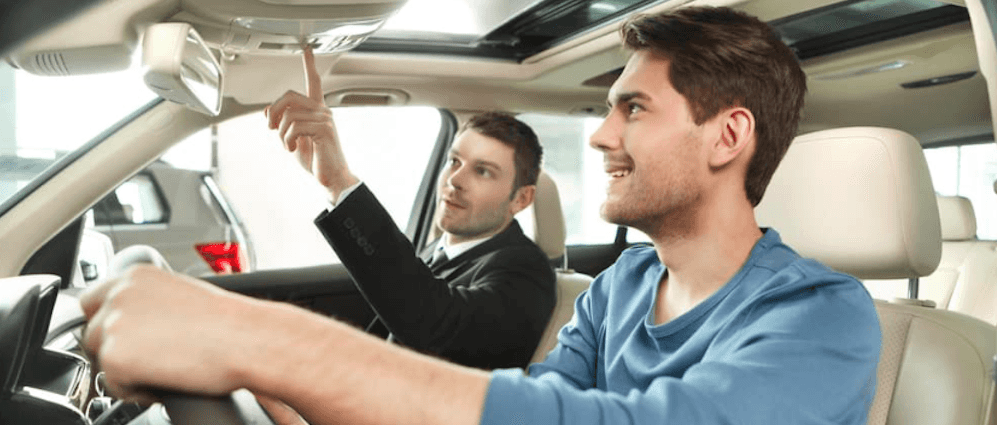 When you're ready to buy or lease a vehicle in Kansas City, it all comes down to the ultimate question: Buying new vs. buying used. There are pros and cons to each car-buying experience, and factors like budget, upgrades, features, and needs will affect your decision. To help you figure it out, we're comparing the benefits of a buying new car vs. the benefits of buying a used car.
Benefits of Buying a New Car
Sure, you get to enjoy that new car smell, but there are also plenty more benefits of buying a new car.
Peace of Mind: When you drive a new car around Independence, you are the very first owner. You won't have to worry about worn-down brakes, a battery that needs replacing, or balding tires like you might with a used car.
Latest Features: New vehicles come with the most advanced technology, the latest entertainment features, and the most recent interior updates. To take advantage of these, a new car is the way to go.
More Selection: Another benefit of buying a new car is that you get to choose all the details, from which engine option you want to the interior and exterior colors, seat material, and available packages.
Benefits of Buying a Used Car
While there are many pros to buying new, there are plenty of benefits of buying a used car that you'll want to consider before making a decision.
Lower Price: Your monthly payments, down payment, insurance rates, and registration fees will likely be much lower when you buy used. You also don't have to worry as much about depreciation values with a used car, since the vehicles depreciation most within the first two years.
Wider Selection: While you have more customizable options with a new car, you'll likely have a wider selection to choose from when you buy used. Our used car inventory, for example, consists of vehicles from a wide variety of makes, including options like Kia and Chevrolet.
Reduced Customization Costs: It's generally more cost-effective to make changes yourself after you purchase a used vehicle instead of having them made before a new vehicle is delivered.
Shop for New or Used Cars at Cable Dahmer Kia of Lee's Summit
Now that you have a better idea of the benefits of buying a new car vs. the benefits of buying a used car, you can shop our inventories for the vehicle that best suits you. Contact us online or simply visit our showroom in Lee's Summit to take some test drives.
More from Cable Dahmer Kia of Lee's Summit
Buying a new car can be one of the most notable moments in your life and although the process may seem complex and difficult it is worth the time. To make things simpler, we have prepared a list of 5 easy steps which you need to take to buy your new car without any hassle….

The 2022 Kia Soul merges power and affordability into a compact crossover frame, with a starting price of $19,190. You can choose from one of six trim levels – LX, S, GT-Line, X-Line, EX, and Turbo – and dozens of exterior and interior color combinations. Each trim level has its own price point and specs,…

If you're looking for a capable vehicle to get you around Kansas City in style, the 2022 Kia Telluride is the perfect match. With its impressive configurations, the 2022 Kia Telluride tow package allows you to tow up to 5,000 lbs! Regardless of whether you're towing a boat ,camper, or any other load, the 2022 Kia…