Understanding the Kia Warning Lights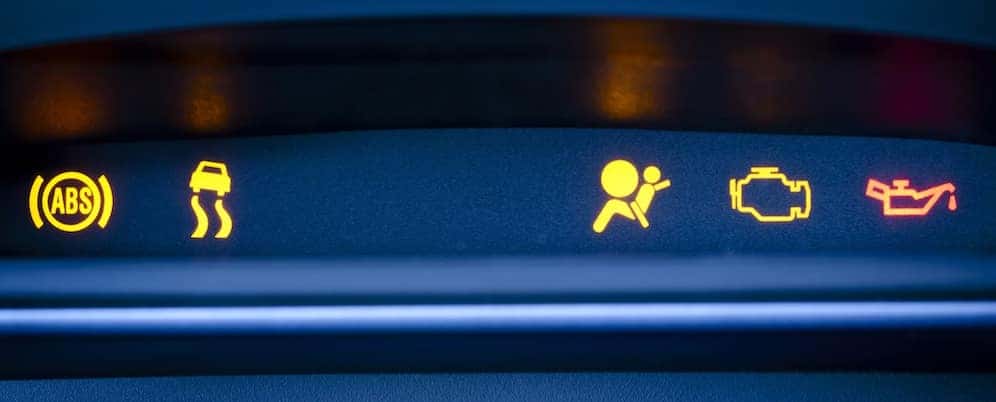 All vehicles have a selection of warning lights that can appear on your dashboard, and Kia is no different. Some of the Kia warning lights are there to simply alert you of an action, while others remind you to get something checked or that you need to schedule a service appointment immediately. Understanding the differences between each type of warning light will help keep you safe on the roads of Kansas City and ensure that your Kia continues to operate correctly.
Most Important Kia Warning Lights to Know
Kia warning lights appear in three colors. Green lights mean a system is active, yellow lights provide a warning, and red lights means something needs immediate attention. If a red light starts to flash, it's always a good idea to pull over and contact roadside assistance.
Cruise control indicator: You've set your cruise control.
Active Eco indicator: You've turned on Eco.
Trunk open indicator: Your trunk is open.
Tire Pressure Monitoring System (TPMS): One or more tires are low on pressure.
Electronic Stability Control (ESC): When flashing or blinking, it's monitoring rougher driving conditions. When it stays on, the system may be malfunctioning.
Engine oil pressure: Engine pressure is low. You might need an oil change soon.
Battery charging system warning: The electrical charging system is having issue or your battery needs to be changed soon.
Engine temperature warning: There's a problem with the engine temperature.
Engine Malfunction: There's a possible problem with your engine. Don't drive your Kia until you can have this checked at your local service center in Lee's Summit.
Master warning indicator: Your vehicle is running low on fluids or needs maintenance asap.
In Need of Kia Service in the Independence Area?
If a yellow or red Kia warning light has come on, you can contact the Cable Dahmer Kia of Lee's Summit service center to find out more about what it means, or you can schedule an appointment with us to have the issue taken care of by our highly trained techs. You can even learn more about the Kia brand history, how to jump start a car, and if Kia makes a truck.
More on Kia Service and Maintenance
December 12, 2018

All vehicles have a selection of warning lights that can appear on your dashboard, and Kia is no different. Some of the Kia warning lights are there to simply alert you of an action, while others remind you to get something checked or that you need to schedule a service appointment immediately. Understanding the differences…

October 5, 2018

Properly maintaining your Kia is key to keep it running smoothly on the roads of Kansas City for years to come. Staying on top of basics like oil changes tire rotations can pay off in the long run by extending the life of your vehicle and preventing a more costly repair. Review our guide to basic…