Look Out for the 2018 Kia Sorento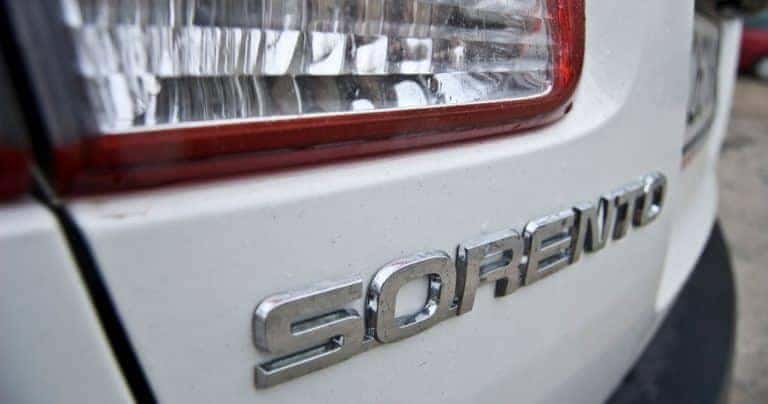 The Kia Sorento is one of Kia's most popular model types. Newly redesigned for 2017, the 2018 Kia Sorento is the middle vehicle between re-engineerings, but that's no reason to discount the 2018 model. There are subtle updates and changes that improve performance but without the massive price tag jump that comes with redesigns. We've created this small guide to help you know what to expect for the 2018 Kia Sorento, and why the Sorento is one of the best crossovers on the market.
Interior Flexibility
Many crossover SUVs are designed with just one layout in mind, one of the distinguishing features between crossovers and full-sized SUVs. Crossovers have to be a little more rigid in their interior design, thanks to their smaller stature and lighter weight, but the Sorento gives buyers the option of two different seat configurations: a three-row model and a two-row model.
This helps buyers customize their Sorento so that it fits their exact needs. Smaller families can enjoy the extra storage room that comes with the two-row, while drivers who need the extra seats don't have to worry about jamming everyone in the single-row backseat.
City Maneuverability
Since the Sorento has a smaller frame size than many of the other popular crossovers on the market, like the Pilot and the CR-V, it is easy to maneuver around cities and busy highways. While crossovers are obviously smaller than their full-sized counterparts, they're still bigger than most sedans, which can pose challenges, especially in cramped driving and parking conditions. However, the Sorento handles these challenges with ease, without sacrificing passenger space.
Budget-Friendly
One of the biggest perks of the Sorento is the range of pricing options. The base model starts at $25,800 MSRP and includes plenty of standard features to please the modern driver, including a backup camera, Bluetooth hands-free capability, cruise control, and keyless entry.
Of course, as the trims go up, so does the price. The top-of-the-line trim, the SX-Limited, starts at $46,200 and has far more luxury components, such as heated and ventilated Nappa leather front seats, plus a tilting panoramic sunroof, 8-inch touch screen complete with navigation, and the full range of Kia's active safety features such as Lane Keep Assist.
By allowing drivers to select from a variety of pricing options, which are also affected by options such as engine size, all-wheel drive vs. front-wheel drive, and any additional packages, Kia is ensuring that there is a Sorento for every budget.
Drivability
While it may have a smaller stature, the Sorento is still a ton of fun to drive. There are three different engine options: 2.4-liter inline-4, 2.0-liter turbocharged inline-4, and the ever popular 3.3-liter V6.
Even the 2.4-liter, which is a solid choice for drivers most concerned with fuel economy, has fun, snappy responses and enough torque to capably handle quick pick up.The V6 is, of course, the most powerful and is a good choice for drivers who want the practicality of a crossover but don't want to compromise on an exciting drive.
These are just a few reasons to check out the 2018 Sorento. But don't take our word: test drive one and see if it's for you!
Image via Flickr by David Villarreal Fernández