As Kansas City and Independence drivers search for more power and efficiency with their Kia models, they may be asking themselves questions like: "Does Kia make a truck?" or "Does Kia have a truck?" Well, unfortunately, Kia does not currently offer a truck in the U.S., but The Kia Bongo is a popular cabover pickup truck that has been a big hit overseas being distributed in South Korea, Indonesia, and Australia. And, while the customers will surely love a Kia truck and Kia has presented concepts at events like Chicago Auto Show, no plans have been made yet to add a truck to the Kia lineup. You can learn more about Kia truck concepts, as well as the Kia Bongo.
Kia Mohave
One of the most prominent cases Kia has made toward offering a truck to customers is when it presented a concept of the Kia Mohave at the 2004 Chicago Auto Show. The Mohave got pretty close to entering production but such plans were put on hold. Despite these setbacks, there may be a possibility that we'll see the Kia Mohave hit the market in the coming years. Here's a quick look at what the Kia Mohave might offer should it ever reach the marketplace:
3.0L V6 engine
5-speed automatic transmission
Choose between two- and four-wheel drive
LED headlights
Leather upholstery
Kia Soulster
Another one of Kia's truck concepts was the Kia Soulster which was shown at the 2009 North American International Auto Show. Although this followed after the delays seen with the Kia Mohave, the Soulster is unlikely to ever enter production. Even though Kia does not have plans to move forward with the Soulster, it now remains a unique piece of Kia history. Car and Driver called it a "trucklet," as it looks like the Kia Soul from the front, but features an open back that resembles the bed of a pickup truck. Kia hoped to reinvent the popular compact pickup truck segment from the 80s and 90s with the Soulster, but have since sought other opportunities to do so.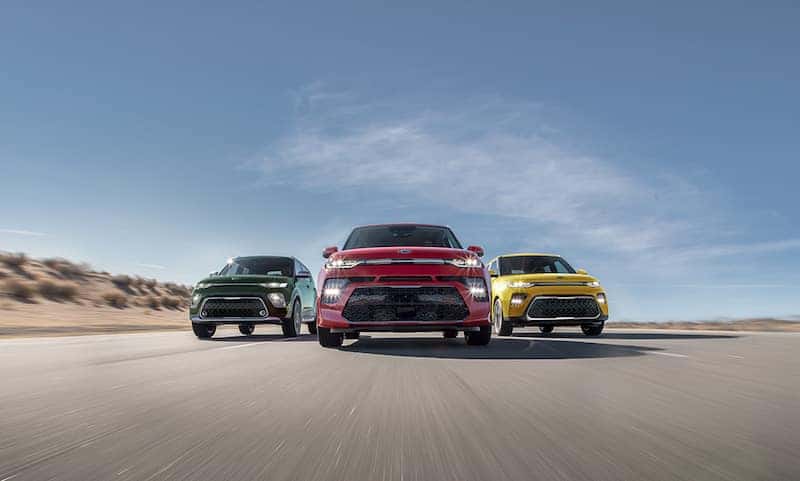 Kia Bongo
The only Kia truck to make it the market has been the Kia Bongo which has been in production since 1980. The Bongo is assembled at plants in South Korea, Indonesia, Ecuador, Uruguay, and Algeria and is a light commercial vehicle offered with standard, super, and double cabins. Depending on the configuration, a 130-hp 2.5L turbo, 80-hp 2.7L, or 85-hp 3.0L engine can be had. And, the current engines come with a 6-speed gearbox and more efficient Euro IV standards. Other names for the Kia Bongo include the Kia K-Series, Kia Frontier, and Kia Kaon.
Learn More About Kia Vehicles from Cable Dahmer Kia of Lee's Summit
To answer this popular question "does Kia have a truck?" — Yes, but it's currently not available to U.S. markets, although there may be one in the future. So, in the meantime, why not check out our other great new and certified pre-owned Kia models for sale. Contact us today to schedule a test drive near Blue Springs, learn about good mileage on a used car, the Kia maintenance schedule, or to learn what comprehensive insurance covers!