Proper Tire Care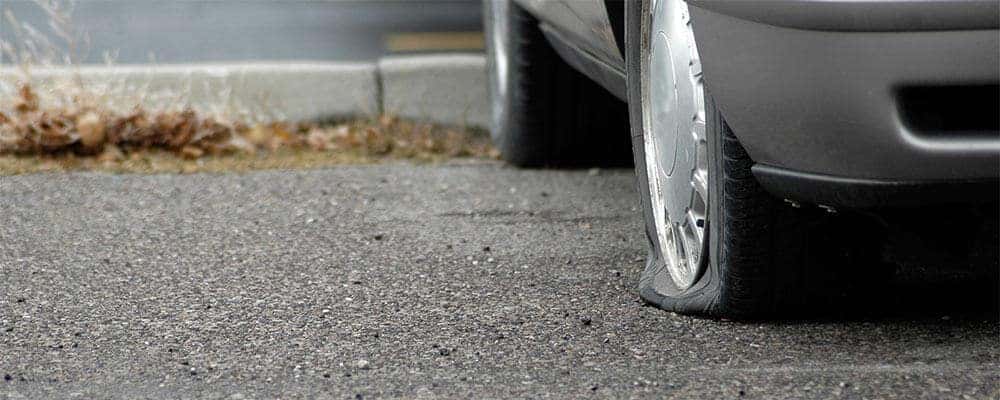 You may not think about your tires very often, but you'll have to give these deceptively simple components a little extra attention if you want to engage in proper tire care. Vehicle maintenance requires regular check-ups. However, you can save money, drive more safely, and help your vehicle last longer by following these tire care tips when you're on the roads near Lee's Summit.
When to Replace Tires: You can inspect your tire for tread wear using a quarter. Inserting the quarter into your tire's inner, outer, and central treads, check to make sure that George Washington's head is not visible. If you can see the top of his head, you'll want to start looking for new tires.
Check for Damage: Bubbling, tearing, and uneven wear are all signs of tire damage that should be dealt with as soon as possible. If you notice damage, don't be afraid to use your spare tire while you look for a new one. Uneven wear can also be a sign that your wheels are out of alignment.
Check Your Tire Pressure Regularly: Properly inflated tires ensure better fuel economy and handling, and when all four wheels have adequate pressure, they'll wear out more evenly, and last longer. Use a tire pressure gauge in order to get the best results. Remember, cold temperatures can significantly decrease your tire pressure and your TPMS light may come on.
Don't Overload Your Cargo Bay: Your vehicle's maximum load isn't determined arbitrarily. You'll want to avoid going over the recommended maximum load capacity, as tires under a lot of pressure are more vulnerable to sudden destruction. Check your owner's manual for details.
Rotate Your Tires: Since your vehicle's weight is not distributed evenly across all four tires, regular rotation is an essential aspect of proper tire care. Your rotation patterns will vary depending on what kind of car you drive and what kind of drivetrain it relies on.
When to Rotate Your Tires
It's a good idea to rotate your tires once every 6,000 to 8,000 miles, or once every six months. Although it's possible to do this job at home, drivers who don't have a whole afternoon to spare can always have their tires rotated at our service center. If you notice uneven wear on your tires, tire rotation could be the solution to your problem. However, since wear can also indicate misalignment, it's worth it for drivers to have their vehicle checked out by our wheel alignment team.
This Year, Consider Snow Tires
Most modern vehicles come equipped with all-season tires, but specialized winter tires offer much better performance when there's snow, slush or ice on the ground. Only around 20% of U.S. drivers use snow tires, but they're mandatory in many other places, and we recommend them for all our drivers. You can do your part to make the roads around Raytown and Blue Springs a little safer this holiday season by preparing your vehicle for the worst.
Visit the Cable Dahmer Kia of Lee's Summit Tire Center!
The Cable Dahmer Kia of Lee's Summit Tire Repair and Service Center is proud to serve drivers from Lee's Summit, Kansas City, and beyond. If you're located nearby, there's no better place to go for proper tire care! You can have an expert take a look at your tires, or purchase a new set, by starting a conversation with one of our team members. Schedule an appointment today!