Learn How to Fix a Dent in a Car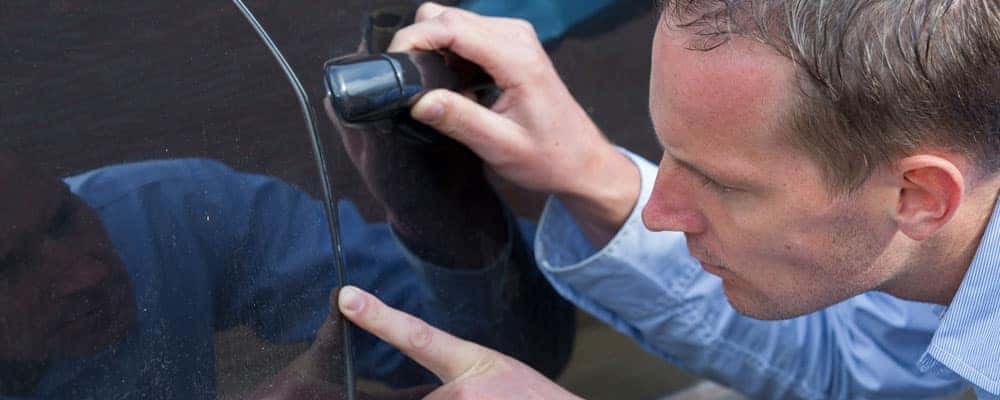 ---
No matter how carefully you drive around Kansas City and Independence, small scratches and dings are inevitable. And if you can't stop noticing these little marks on your brand-new car, it's a good idea to learn how to fix a dent in a car and how to fix scratches on a car by yourself. While some damage requires the help of a professional, many repairs can be done safely at home. Let's walk through the process.
Fix Dent in Car
Learning how to fix a small dent in a car is simple, but it does take some finesse. So if you've got some determination and the right tools nearby in your Raytown home, give one of these techniques a try:
Grab a hairdryer and a mallet. Use the hairdryer to heat up the dented surface carefully. Take the mallet and gently tap the dent back into place. Repeat as needed.
Get a suction cup dent puller at our parts department and apply it to the dented surface of your car. This creates a vacuum to pop the dent back into place.
While many Raytown drivers have found success doing DIY car care, many feel greater peace of mind by relying on our talented technicians. If you feel nervous about attempting to fix a dent in your car, feel free to schedule an appointment instead!
Fix Scratches on Car
Learning how to fix scratches on a car is a little more involved, but many clear coat scratches can be buffed or waxed off. If your Kia Optima has scratches down to the paint or primer, you'll need to call in a professional. But if you want to learn how to fix scratches on a car in the clear coat, follow these steps:
Clean the scratch area and tape it off, so you know exactly where it is.
Spritz down the area with water and buff against the grain of the scratch with sandpaper. Use 3000 grit for deep scratches and 5000 grit for light scratches.
Keep rewetting the area and sanding it until the scratch disappears. If you started with 3000 grit sandpaper, move to the 5000 grit to blend at the end.
Once the scratch disappears, clean the area again and use a clean microfiber to swirl and buff the surface to a polish.
Add wax to protect the area and you are finished!
Learn More with Cable Dahmer Kia of Lee's Summit
Now you know how to fix a dent in car and fix scratches in your car, learn about car detailing, how to clean leather car seats, the difference between touchless and handwash car washes, and more with Cable Dahmer Kia of Lee's Summit. If you still have questions, Cable Dahmer Kia of Lee's Summit is here to help! Contact us for more advice about car care and we'll help you achieve the results you want.