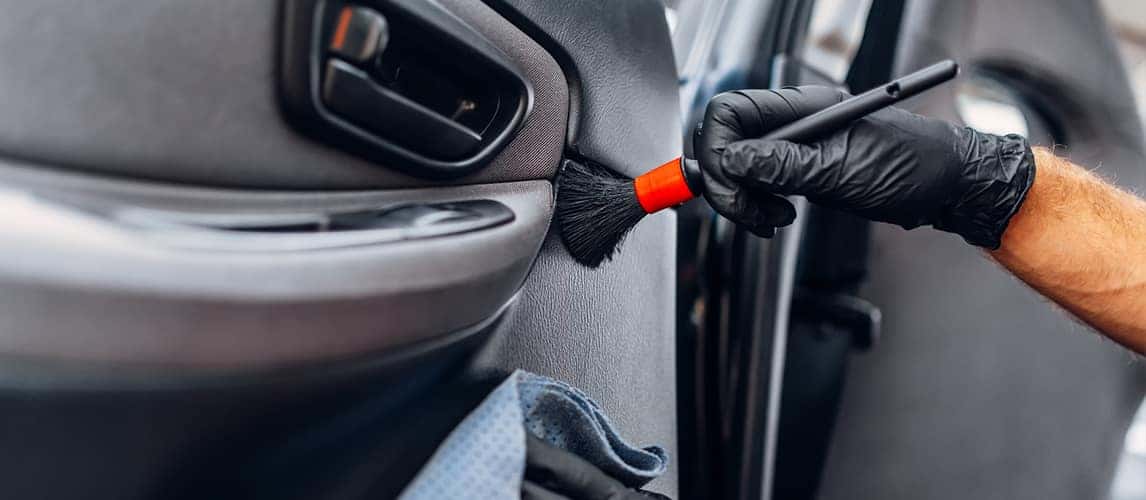 ---
Part of the fun of driving a new Kia Soul in Kansas City is flaunting your sense of style. You want to make sure your Kia is as well-groomed as you are, so you should ask, what is car detailing? It's a deep, thorough type of cleaning that your Kia should undergo at least once a year whether you're driving in Independence or Raytown. What is car detailing? It's an essential step of your Kia regular maintenance. Car detailing prices by professionals can get expensive, but if you know how to detail a car, you can do it yourself at home! Find out how with Cable Dahmer Kia of Lee's Summit.
How to Detail a Car: What You Need
You can find most of the car detailing products you'll need at your local Raytown store, including:
Vacuum cleaner
Washing mitts
Microfiber cloths
A variety of small brushes (such as a paintbrush)
Canned air
Upholstery cleaner
Carpet stain cleaner
Car-safe cleaner
Window cleaner
Surface protector for vinyl and leather surfaces
How to Detail a Car Exterior
Exterior Wash
Use water, a car-safe washing solution, and microfiber cloths to clean the body of your vehicle.
Don't use dish soap or other household cleaners.
Frequently swap out cleaning cloths, so debris on dirty rags don't scratch your vehicle's surface.
Dry the vehicle off with clean towels.
Clean the Wheels
Using the solution you used to wash the rest of your car or a solution made especially for car tires, clean your vehicle's wheels.
Use a small brush to clean the dirt from hard-to-reach places around your car.
Wax the Exterior
Once the exterior is clean, wax your car. Once finished, wipe off excess wax with a small brush.
Interior Car Detailing
Carpeting
Vacuum your carpeting. If you have stains on the carpeting, use a stain remover and brush to remove them.
Door Interiors
Use a solution made of soap and water to clean the non-carpeted part of your doors and dry them down with a cloth. Then, open your car doors to clean the metal and plastic parts of your door jambs.
Windows
Wash the inside of your car mirrors with a window-cleaning solution and dry completely to avoid streaks.
Upholstery
Vacuuming the seats, then remove any stains with a stain remover and brush. Let them dry with your car doors open to avoid mildew.
Steering Wheel Column
Remove dust and stains with a cleaning solution, dry, and apply a surface protectant.
Dashboard and Center Console
Use your small tools to clean cracks and tight crevices, then dry completely with a cloth.
Learn How to Detail a Car and More with Cable Dahmer Kia of Lee's Summit!
Whether you're a DIYer or not, contact the Cable Dahmer Kia of Lee's Summit service department to learn more about car maintenance. Explore service tips and information about touchless vs. hand-wash car washes, how to clean leather car seats, and more. We're here to help you keep your Kia perfectly maintained for years to come!